Chicken wire has specific properties for use in plastering. Chicken wire mesh is made by twisting two adjacent wires at least four times to form a strong honeycomb-like mesh structure. As a result, it has high strength and durability. It is used when plastering to prevent dry cracking and splitting of the plaster layer.
Hairline cracks are mainly formed in the plaster layer. And it is mainly at the joints of columns and brickwork where hair cracks are often found. This happens because Shrinkage and expansion occur more in concrete than in brickwork. As a result, there is a difference between them, which results in cracks.
As per below, different types of wire mesh.
Light Type Expanded Metal
Plaster Chicken Wire
Welded Wire Mesh
Chain Link Mesh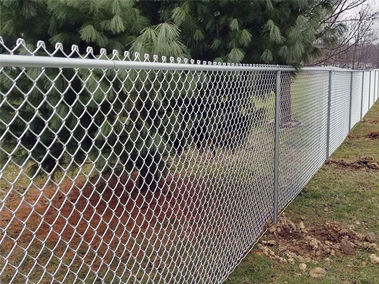 Chain Link Fence
1. Chain Link Mesh
The chain link plastered mesh is the type of light chain link fence used to prevent cracks in walls due to temperature changes.
This type of chain link fence is light in weight, with thin wires from 2.0 mm to 0.5 mm and mesh holes ranging from 5 mm to 25 mm, which is also known as mini or micro chain link fencing.
Galvanised wire and mild steel are their main materials. This is because the mesh used to reinforce plaster surfaces does not involve direct contact with the mesh environment.
This is particularly important in such structures in industrial plants, where the walls are subject to high vibration impacts due to the machinery, presses, and other powerful mechanical devices.
2. Plaster chicken wire
Chicken wire is formed by twisting two adjacent wires together at least four times to create a strong honeycomb-like mesh structure. As a result, it is highly durable and strong. Its hexagonal shape prevents the formation of internal stresses.
Due to its flexible structure, chicken wire mesh is easy to install on angled and curved surfaces. Its other benefits are a twisted mesh, no risk of injury during work, and improved corrosion resistance.
Due to its mechanical properties and special physical characteristics, chicken wire is very suitable for reinforced plastering, reinforced waterproofing, leveling floors, and façade work in construction.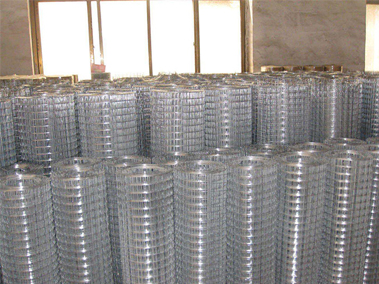 Welded Metal Mesh Panels
3. Welded wire mesh
The welded wire mesh consists mainly of thin, low carbon drawn wire or galvanized iron wire with a diameter of. 1.5mm to 0.4mm, located in mutually perpendicular directions and interconnected by spot welding.
It has a wire diameter. It is much smaller than this standard welded wire mesh. Welded wire mesh plastering has a wide range of applications. It can be used for plaster reinforcement inside and outside buildings.
4. Lightweight Expanded Metal
The expanded metal mesh is used mainly as an interior decoration reinforcement, especially when plastering work is being done, hence why it is sometimes called plastering mesh. It is made from sheet metal blades that are cut through and stretched evenly over a cell with a diamond-like shape.
As a result, it has no welds or bends and is strong, durable, and light in weight. This ribbed surface gives it maximum adhesion. Each of these materials has its own disadvantages and advantages. However, the best material currently under consideration is lightweight expanded metal.
If you want to know more information about the types of wire mesh, welcome to contact us today or request a quote.